Evaluating Lubricity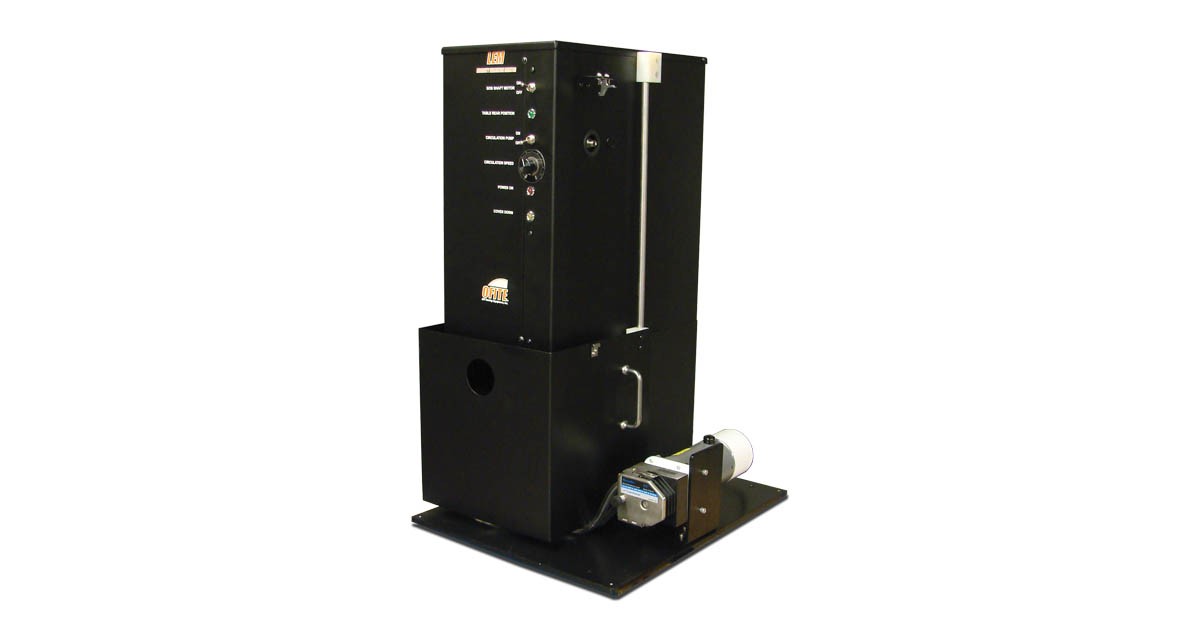 Excessive torque and drag is a common problem in the drill string. It can cause a variety of problems that negatively impact well efficiency. The primary cause of often mechanical friction between the wellbore and tubulars. The solution is usually to add lubricants to the drilling fluid.
Prior to choosing any lubricant, it is important to evaluate all available options to see which one lubricates the best and has the best chemical compatibility with the drilling fluid. The most direct test method involves determining the coefficient of friction of the base fluid and comparing it to the coefficient of friction with the lubricant.
The Lubricity Evaluation Monitor (LEM) is the most versatile instrument for testing the coefficient of friction of drilling fluids. During a test, a wellbore or casing sample is pressed against a rotating steel bob while immersed in a circulating bath of test fluid. The software uses the torque on the bob, the side load applied to the contact area, and the radius of the bob to calculate coefficient of friction. The bob and sample are periodically separated, called a "refresh", to allow fluid to enter the space between them. The refresh provides a more accurate simulation of the movement of the drill string.
For more information, visit the product page.