Automated Gas Permeability Testing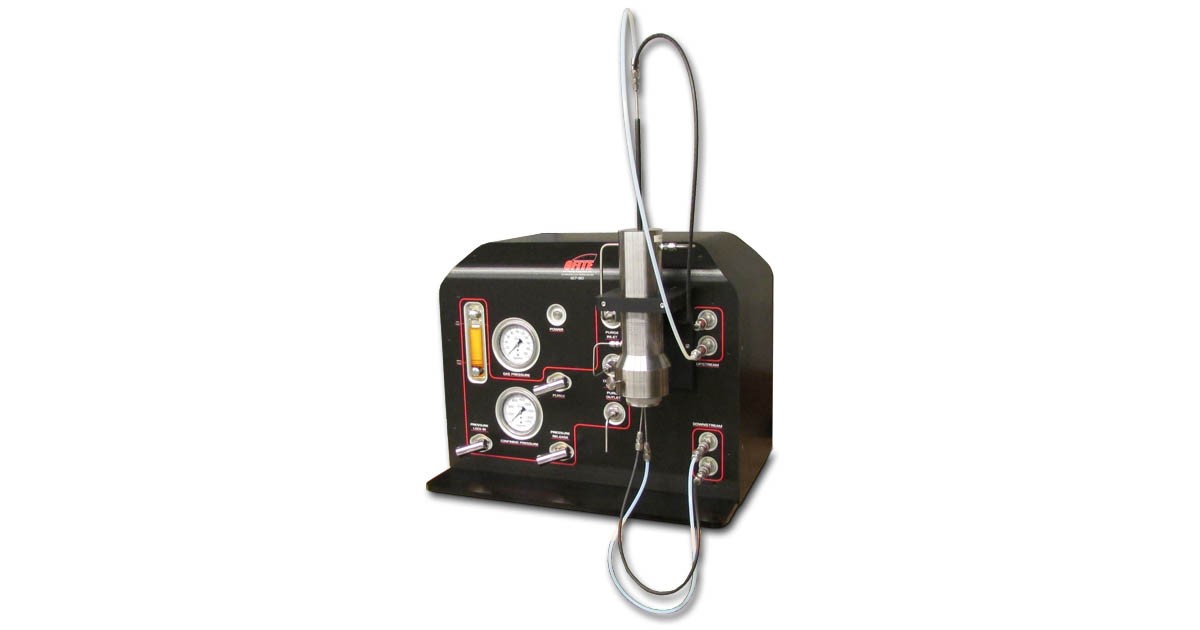 Most benchtop permeability testers are manually operated instruments with lots of valves and switches. The operator has to stand next to the instrument during a test to set pressures and record results.
The Automated Gas Permeameter makes testing the permeability of reservoir core samples simple and easy. It features two auto-switching mass flowmeters for measuring the flowrate of gas through the core. The included software automatically switches between the two flowmeters to suit the needs of the test, providing greater accuracy over the full measurement range.
The Automated Gas Permeameter also includes a quick-access core holder with a stationary core boot. This makes loading a care fast and easy, and significantly reduces the turnaround time of a test. Also, the software controls the confining and inlet pressure on the core, freeing the operator to perform other tasks.
To learn more about the Automated Gas Permeameter, visit the product page.